Toyota Multan Motor has a philosophy of giving our customers a total Toyota experience & we have therefore strategically incorporated our own Body & Paint facility adjacent to our service department.
This is not only for your convenience but because the Toyota of today often requires expert mechanical attention at the same time that accident repairs are carried out.
Our factory trained technicians can attend to the mechanical areas of the repair meaning you will be back in your vehicle sooner & with the peace of mind knowing that your vehicle was repaired by Toyota experts. We stay current on the latest repair information through Toyota training courses, technical bulletins & publications.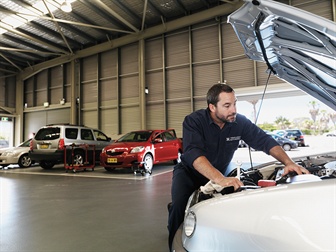 In addition, to maintain your Toyota's value, it's important to make sure it is repaired with Toyota Genuine Parts. Toyota's warranty remains intact when vehicle repairs are completed with Genuine Parts. The manufacturer's warranty does not cover imitation parts or used salvage parts or any damage or failures caused by the use of such parts.
When only genuine parts are used you can be assured that your vehicle will be repaired with the same quality parts originally installed on your vehicle at the factory. That's because Genuine Toyota Parts are manufactured to the same specifications as the parts that were on your vehicle from new, a process that has helped Toyota gain its outstanding reputation for quality, durability & reliability.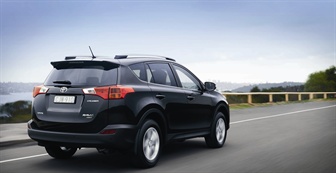 Legislation today gives you the right to choose your repairer. No longer can you be dictated by your insurance company on where you must take your vehicle for repairs.
Toyota Multan Motor's Body & Paint department is a member of the Motor Traders Association & is also an approved repairer for many of the major insurance companies.
We have the tools, equipment, training & genuine parts to bring your vehicle back to like new condition & as a Toyota owner, you deserve the very best. The body & paint on your vehicle should provide years of lasting beauty & durability if maintained properly. However, accidents do happen & should you ever need body & paint work, from a minor scrape to major repairs, consider having your vehicle repaired by Toyota Multan Motors.
For an obligation free quote, call the team today!
Make a Body & Paint Enquiry